Today we made platonic solids in our classroom!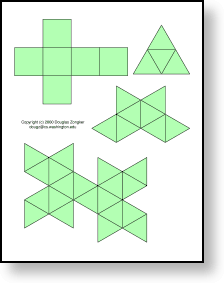 You can make all five platonic solids using the nets above. Or you can Google each of the shapes for larger templates. Color them in, cut them carefully and tape them up!
Tonight's homework is to bring in your box if you haven't brought one in yet!
Have an awesome day and enjoy the nice weather!
-Miss K :)